Radar and Brillo - Australian Border Collies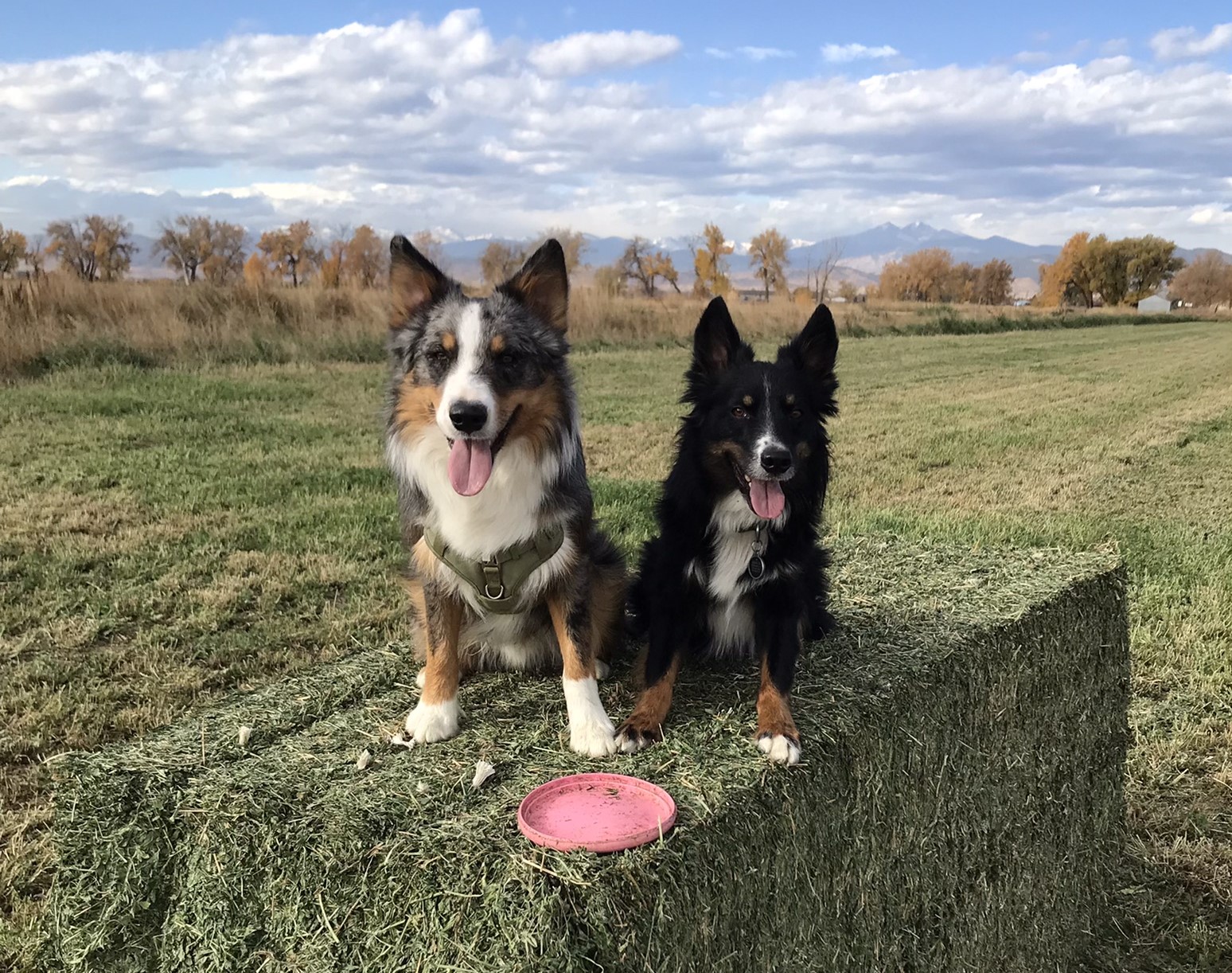 Radar and Brillo are brothers from different litters born to a beautiful black and white border collie mom and a blue merle Australian shepherd dad . They are a year apart in age and the best of friends. Brillo will be a great candidate for dog sports and I intend to learn/ teach and play agility with him as he matures. Who knows, maybe nose work or tracking as well :-)? Radar is smitten with Kevin and goes EVERYWHERE with him!! It has been a challenge raising two puppies during Covid but also quite rewarding. They both have fantastic personalities; love people, enjoy playing with other pups and have wonderful off switches :-).
Brimley - Dark Tabby
Brimley is a cat who thinks he is a dog. He was adopted from Larimer County Humane Society in 2019. On day one he marched through the house, greeted the dogs and drank from our indoor fountain (which is now his main watering hole). He has free rein of our property (3 acres and surrounding agriculture land) and is an excellent mouser (as well as birder to our dismay :-() He is usually content to stay nearby but if we spot him heading off the property calling him back by name and offering a few treats will reel him in. He plays with both of the dogs and lots of toys on a daily basis which causes much laughter and is immensely fun to watch!!